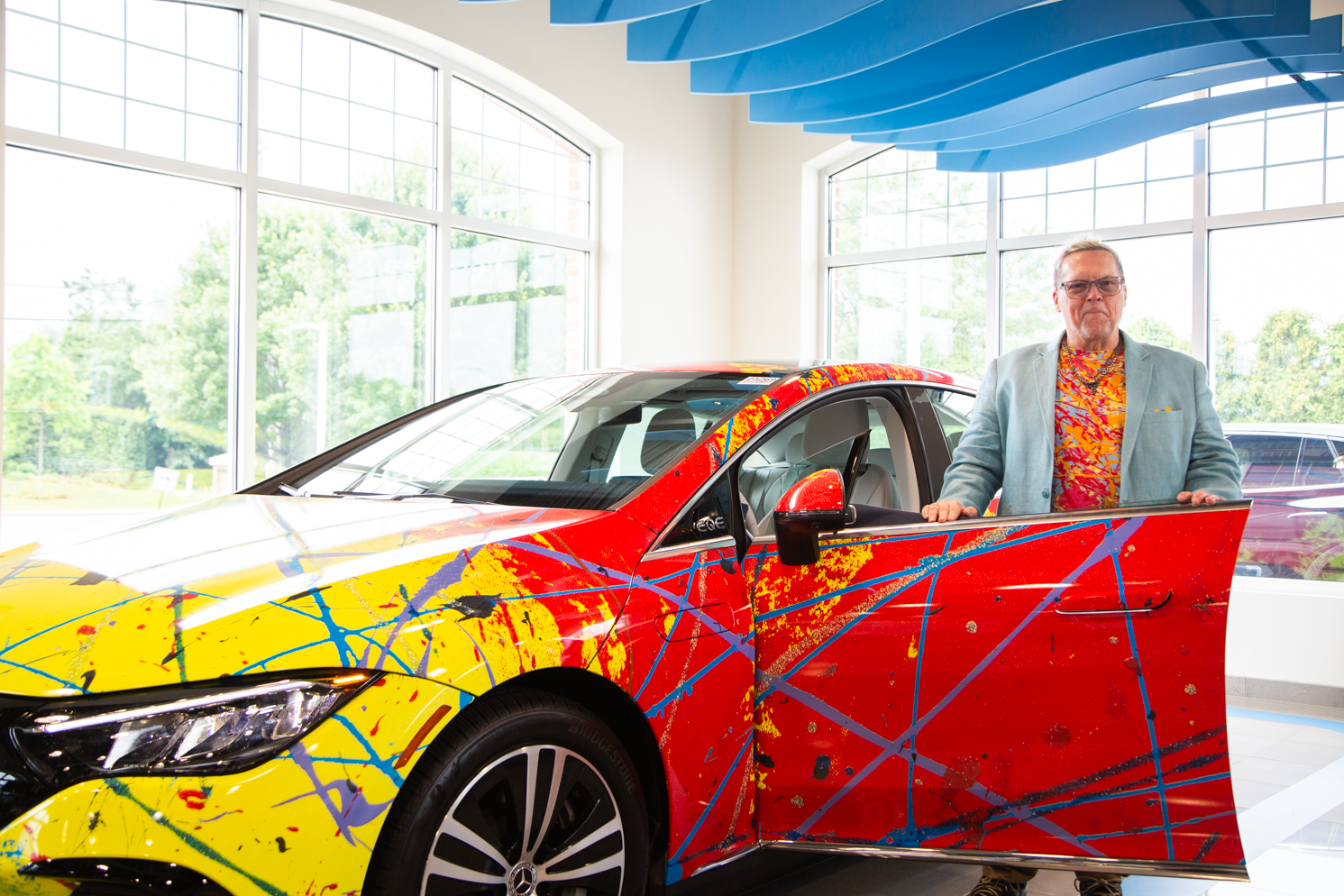 Look Out! Red Rocket is Coming Your Way!
In keeping with his deep commitment to community, the Artist partnered with Mercedes Benz of Southampton to create the iconic limited edition "Red Rocket" MB EQE500: both a solid tribute to Southampton and an appreciative recognition of its distinction as an artistic & cultural destination. Mercedes Benz of Southampton hosted an unveiling of the gorgeous car, and it was a magical afternoon for art enthusiasts, car enthusiasts, and btw: this once-in-a-lifetime opportunity to own this limited edition EQE500 is available!
Click the link below to visit mbofsouthampton.com to purchase the "Red Rocket" Mercedes-Benz EQE500 Today!
Click Here to Visit Mercedes-Benz Southampton
Fine Art Beyond the Canvas
Jumper Maybach has Partnered with Mercedes-Benz of Southampton and Speedpro of North Houston to showcase Jumper's iconic artwork on this luxurious canvas. Jumper will be presenting these iconic designs and many more on Mercedes Car Wraps. Stay tuned for more amazing Car Wrap designs.
For more information about purchasing "Red Rocket" Mercedes-Benz EQE500 or other custom Jumper Maybach Car Wraps, please inquire below:
*custom work - individual results may vary